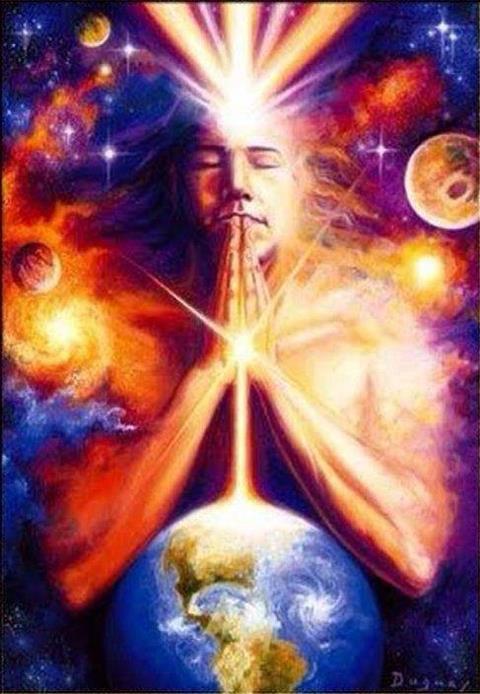 A friend recently asked me if there were other introspective practices one could undertake beside meditation. I plan to expound upon these topics in the coming weeks, but I thought why not give a brief overview/preview.
As you know I'm a huge advocate and encourager of meditation, but it is not the only way (nor should it be) to cultivate one's spiritual/ introspective presence. I firmly believe in a well-rounded mind/body/ soul approach to spiritual awakening. We are not just mind or body or soul. These are all manifestations of the Spirit. They all belong to the One. I will expand on this in future posts.
That being said, meditation is just one of many contemplative practices. So I've chosen five with which I have personal experience and I believe to be useful.
1. Meditation
Last week, I spoke about how meditation is more than an exclusive moment in time that begins and ends. It is a continuous way to live. Meditation is the practice. Life is the game. When we meditate we are practicing for the game of life. In my experience, meditation is the most important of the contemplative practices. It is the lens through which all other practices can be done. If you are new or need a refresher, see my 'How to' and 'OM' posts.

2. Creative Visualization
This technique teaches one to change their outer reality by cultivating one's inner reality—their thoughts and feelings. In its most basic form, creative visualization is positive thinking. But there are many different practices encompassed in the overall technique of visualization. It involves using one's imagination to create detailed steps and outcomes to that which one most desires.

To learn more, check out the Wikipedia article or consider buying Shakti Gawain's book, Creative Visualization: Use the Power of Your Imagination to Create What You Want in Your Life
. I will say that this technique is not for everyone. It just doesn't gel with some. So before you buy anything, do your research online and try it first.

3. Journaling
This is simple. There are no set rules. Either download a journaling app to your computer or smartphone or buy a journaling notebook that speaks to you (I like moleskin). And then write. Don't try to be good, or correct. Don't hold back. It can be complete stream of thought. This should be your most private of possessions, an extension of your soul where you can say anything you'd like without judgment. It is a form of self-therapy 

4. Yoga/Stretching
If you've ever been to a yoga class, you'll most likely agree that Yoga in itself can be a form of meditation. In fact a good yoga teacher will emphasize staying present throughout each asana or pose. Yoga is an incredible way to align oneself with the present moment. That said, most of the time it costs money to develop one's yoga practice. I do not advise teaching oneself yoga. You may be able to do the poses, but you will miss the subtleties of the practice a good teacher can instill. 
A cost effective alternative is to form your own stretching routine. It doesn't have to be long, but it is a great practice to undertake right before meditation. It will loosen up the hips and back so you feel more comfortable in your meditative posture. A fantastic and simple book on the subject is Stretching
, by Bob and Jean Anderson. It gives you hundreds of great stretches and stretch routines.

5. Retreats
Get out of the city. Find some time every so often to be alone or with your significant other in a minimal-stimulus environment. This can be anything from a formal spiritual retreat with a guide and group to staying in your home for a day without technological disturbance. My favorite kind of retreats are those that take you into nature. There is nothing as centering and beautiful as a day's hike through mountains or woods. Figure out what works for you. Turn off those phones and iPads and be with yourself.
Any questions? Get to it! Wishing you a peaceful Monday.
By Terence Stone
Featured Art: Here and Now, by Mario Duguay
If you enjoyed this article and want to get involved, please follow the blog, like us on facebook, or follow us on twitter. 
Chief Editor and Founder of Urban Spiritual, I'm a classically trained singer and actor living in New York City, who has performed in the U.S. and Europe. I'm also a writer, traveller, meditator, arts-lover, and well-being enthusiast.