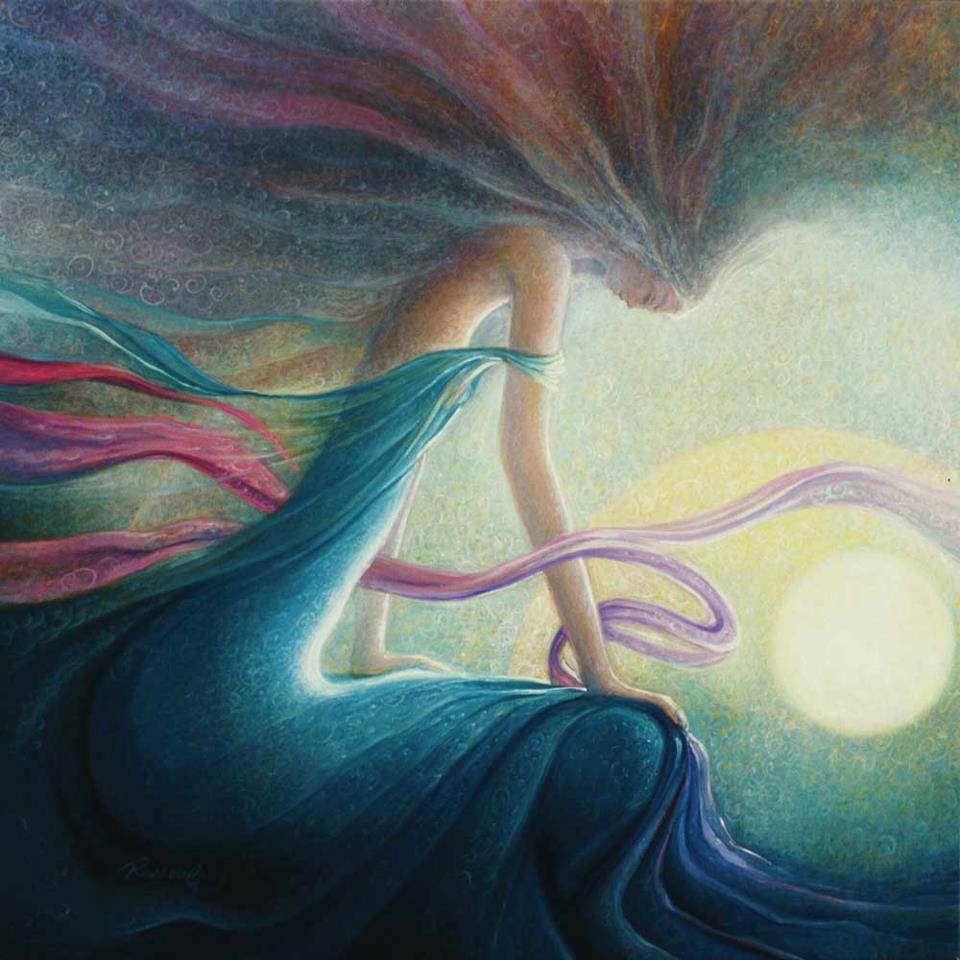 I was listening to a stellar recording of traditional native american flute when I wrote this on the train the other day. I hope you enjoy. Wishing you a beautiful Friday wherever you may be.
The night is ours
You sat on the cool grass
Brushing your hair,
The clothing hung lazily
From your shoulders
The ramble of the brook
In the pale glow of night
The crickets sang and mated,
A distant drum sounding
A sigh escaped you
Pregnant with persistent thought,
You began to hum.
The tone reached into the depths
Of my being.
Sorrow and joy intermingled,
Two forlorn lovers
Vibrating as one,
Even the water stilled
For that haunting melody
Penetrating ever further
Clouds parted to reveal
That lusty orb
Bathing you in ghostly splendor,
Tearing the stealthy blanket from my face
You looked on me and gasped,
Your garments floating in the air
As you fled
Before I could say
By Terence Stone © 2013
If you enjoyed this article and want to get involved, please follow the blog, like us on facebook, and follow us on twitter. 
Chief Editor and Founder of Urban Spiritual, I'm a classically trained singer and actor living in New York City, who has performed in the U.S. and Europe. I'm also a writer, traveller, meditator, arts-lover, and well-being enthusiast.