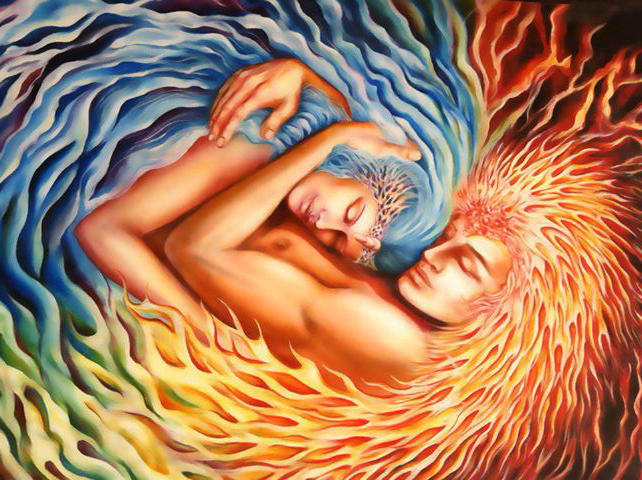 "You must love in such a way that the person you love feels free."
-Thich Nhat Hanh-
If we are to truly love another person, then we must treat them as another person. Often, we become so habituated to certain self-serving patterns of thought, emotion, and action that we do not realize when we are acting oppressively and/or possessively toward others. As always, the remedy is intense presence.
Only when you align yourself with the eternal present can you see another being as they truly are. Only then can you see that they are full of hopes, dreams, joys, sorrows, doubts, and fear just as you are.
This notion is not to be confused with someone saying, "Love me for who I am. Accept my faults. (etc.)" Yes, of course we must learn to accept that just like us, our partners, friends, family have their own hang-ups and unconscious behavior. However, especially when one is in a serious relationship, there must be a mutual understanding between the two parties.
To love someone else in such a way that they feel free does not necessarily mean to let that person do whatever they want, whenever they want. No, then you become the one who is not free. You become a slave to that other person's destructive whim.
In order for this concept to work, there must be open communication, understanding, and presence. When we approach a relationship in this way, then it greatly diminishes the risk of possessiveness, and destruction.
In fact, I submit that when we learn to stay present with one another even through the most enraging and painful of moments, then we grant ourselves and the other ultimate freedom of thought and emotion.
Agree? Disagree? What do you think the quote means?
By Terence Stone
If you enjoyed this article and want to get involved, please subscribe to the blog, like us on facebook, and  follow us on twitter or Google+.
Chief Editor and Founder of Urban Spiritual, I'm a classically trained singer and actor living in New York City, who has performed in the U.S. and Europe. I'm also a writer, traveller, meditator, arts-lover, and well-being enthusiast.