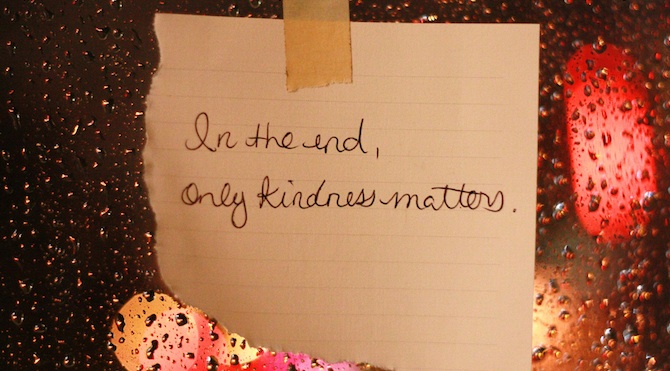 I've learned that people will forget what you said, people will forget what you did, but people will never forget how you made them feel. –Maya Angelou
This week's quote reminds us that it is not our words or deeds that are important, but rather the way in which we carry them out. Too often, we speak or act before internalizing. Sure, there are 'arbitrary' (I use that word loosely) daily actions we perform that don't require too much thought or feeling. The problem occurs when we start to approach the majority of things we think, say, and do in that arbitrary way.
Those things include words and actions toward others – for instance, our significant others, roommates, family, anyone with whom we are in consistent contact. When we approach others in an arbitrary, or rather, an unconscious way, we do ourselves a great disservice. Ms. Angelou's words highlight this exactly.
We must remember that whether we like it or not, we are emotional beings. It is a large factor in how we experience life. As emotional beings, we have far more impact on one another than we like to admit. Five, ten, twenty years down the line someone may not remember what you said or did, but they will remember the emotional impact you made on them.
The point? I think you get it. Be conscious. Speak and act with kindness, and if you feel you cannot, then explore that. Investigate the why. Don't judge it, just illuminate it.
Wishing you intense presence this weekend.
By Terence Stone
Never miss a post!
Join the Urban Spiritual list for a weekly kōan straight to your inbox.

Chief Editor and Founder of Urban Spiritual, I'm a classically trained singer and actor living in New York City, who has performed in the U.S. and Europe. I'm also a writer, traveller, meditator, arts-lover, and well-being enthusiast.