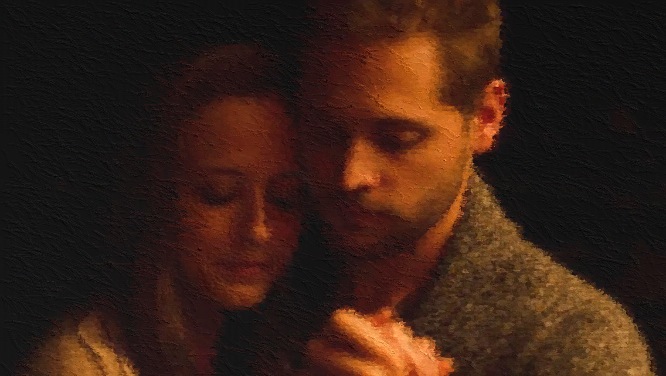 "Your task is not to seek for love, but merely to seek and find all the barriers within yourself that you have built against it." ~Rumi
This week, Rumi's words remind us that love is not something we must discover, nor is it something we can lose. Rather, Love, in its truest form, is a direct result of living fully, completely, and consciously in the present. I'll go even further to say that true love and presence are one and the same. It is our most natural state of being.
We spend our lives seeking, striving, yearning for that moment, that depth of connection. It is perfectly fine and natural, but we must beware of becoming trapped in this desperate pull of desire. If it goes unchecked, it can cause enormous suffering. Furthermore, if you have ever been in love or experienced a moment of deep connection with a friend or family member, I'd venture to guess it only occurred because you were so completely open to it.
That makes love – loving and receiving love – an intensely individual experience. You may be saying, Well, duh! But I'd urge you to really think on it. Too often, we go about loving as an outside-in experience. We put our love out to others in hopes of an immediate return. Again, this is normal. We all want our love reciprocated. But what if we went about loving from an inside-out perspective? That is, we take stock of our own psycho-emotional-spiritual well-being, first and foremost. In other words, we strive to love ourselves before giving that love to others.
In this way, we can find and break down the barriers to true, whole love; a love that is equanimous, patient, compassionate, and empathetic.
Wishing you the courage and honesty to find and dissipate those barriers. Be well.
By Terence Stone
If you enjoyed this article and want to get involved, please subscribe to the blog, like us on facebook, and  follow us on twitter or Google+.
Never miss a post!
Join the Urban Spiritual list for a weekly kōan straight to your inbox.

Chief Editor and Founder of Urban Spiritual, I'm a classically trained singer and actor living in New York City, who has performed in the U.S. and Europe. I'm also a writer, traveller, meditator, arts-lover, and well-being enthusiast.