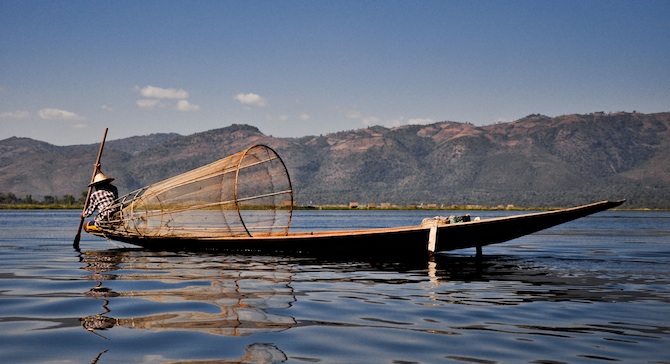 "A ship is safe in harbor, but that's not what ships are for." ~William G.T. Shedd
This week's quote reminds us that the desire for safety and comfort may not always be the most appropriate motivators for achieving our goals. Yes, we all desire physical, financial, emotional, social security to some extent but once we have gained a measure of any one of those things, we often quit while we're ahead. That is, we become very averse to anything that might threaten that sense of safety.
Understand that I'm not advocating living a life to the extreme or to some dangerous extent. Many people in this world, whether due to necessity or desire, live simple, relatively quiet lives quite contentedly. The point of the quote and my words is not about how you live, but rather how you think.
If we make the choice, every single day can be a new setting of sails out into the vast unknown sea of life, which is brimming with potential connection, opportunity, success, and growth. OR we can make the choice to let fear keep us in port – never truly connecting, growing, or gaining any sort of positive traction.
I want to emphasize that this is very much easier said than done. Some people struggle with intense anxiety and depression, rendering these 'choices' very vague and difficult to make. The first and most important step is simply realizing that we might be living our lives in fear. From there we can take the necessary steps toward making the choice to 'set sail.'
For me, as someone who has struggled with his fair share of anxiety and depression, those 'necessary steps' have become therapy, mindfulness, and my Buddhist practice.
Whatever it may be, find something that works for you – something you believe will give you the courage to pull up anchor and take to the unknown.
In other news…
For all of you New Yorker's out there, the Rubin Museum of Art is holding a writing workshop led by an extremely knowledgable and kind teacher, Nina Goss. I took this class last Spring, and it was a wonderful and rewarding experience. The Rubin is a beautiful and peaceful haven in the city – even more so when you're given the opportunity to visit and  be creative. The workshop is one week in already, but if you are interested, please see the flyer below and inquire about joining late.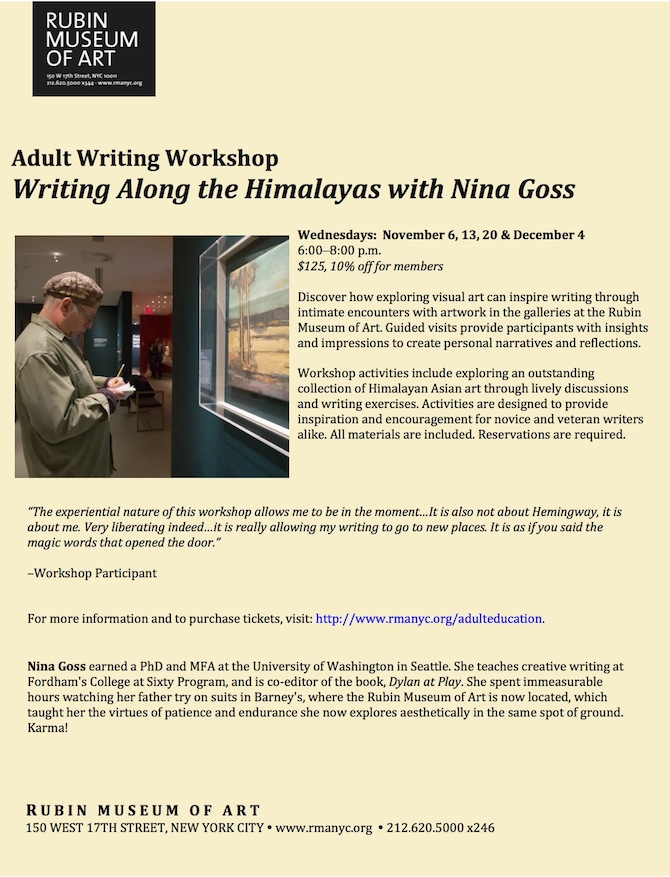 Wishing you intense presence and peace of mind this weekend. May your hearts and minds be free.
By Terence Stone
If you enjoyed this article and want to get involved, please subscribe to the blog, like us on facebook, and  follow us on twitter or Google+.
Never miss a post!
Join the Urban Spiritual list for a weekly kōan straight to your inbox.

Chief Editor and Founder of Urban Spiritual, I'm a classically trained singer and actor living in New York City, who has performed in the U.S. and Europe. I'm also a writer, traveller, meditator, arts-lover, and well-being enthusiast.