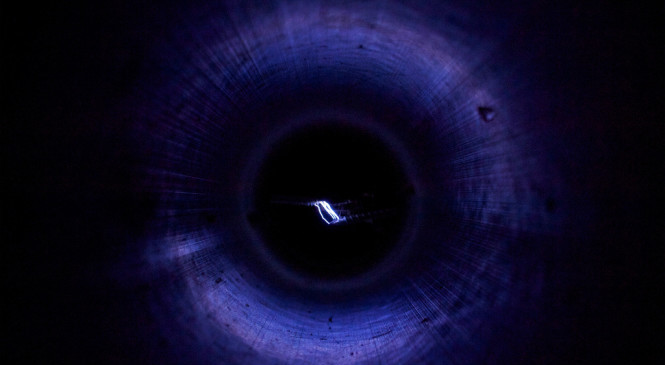 Photo by Jake Amick
It Whispers Through the Long Night
If I could show you one thing, it'd be the blue flame that lives inside my heart.
I'd make a deep incision, cutting through skin, sinew, and bone
A cut-out door, and I'd ask you for the key. Do you have it?
No. "No," you will say, "You never gave it to me."
Oh? But didn't I. Didn't I?
I'd walk. A vast barren trail stretching before me.
Shriveled trees, carcasses swarming with the ghosts of maggots.
Twilight clouds overhead, the promise of light glimmering just beyond,
I am looking for you. You – who has the key,
You – who say you do not have the key. You do. You are.
Blood is spilling from my chest – black and thick like tar,
It is everywhere, everywhere – the trail behind me painted with its
Body shapes, those shadows I've maimed, writhing in the dust,
Until they join with me again. For shadows cannot be severed from source.
I see your silhouette far in the distance, you are not on the trail.
You are in the darkest reaches of this land, the silent desert,
I see a light gleaming from your neck, brilliant blue light
The key, the key, the key you cannot see or feel or hear
as it whispers through the long night
We are lost
And my blue fire waning.
By Terence Stone © 2015
If you enjoyed this article and want to get involved, please subscribe to the blog, like us on facebook, and  follow us on twitter or Google+.
Never miss a post!
Join the Urban Spiritual list for a weekly kōan straight to your inbox.

Chief Editor and Founder of Urban Spiritual, I'm a classically trained singer and actor living in New York City, who has performed in the U.S. and Europe. I'm also a writer, traveller, meditator, arts-lover, and well-being enthusiast.