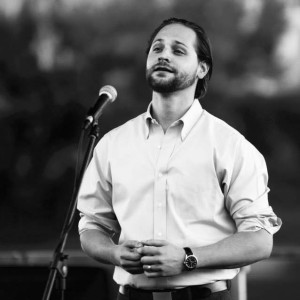 The Founder
Terence Stone is a classically trained singer and actor living in New York City, who performs in the U.S. and Europe. He has a Bachelor's in Drama from NYU and a Master's in Music from Manhattan School of Music. Singing is his deepest passion, but writing is a close second. 
The Mission
Urban Spiritual is a blog dedicated to illuminating, instigating, and encouraging introspective practice, exploration, and conversation through stellar writing.
Why "Urban Spiritual"?
Urban because it was founded in New York City where, like most cities, the fast pace makes it very easy to lose contact with one's inner-being. And Spiritual because a spiritual is a song, traditionally religious in nature (though for our purposes we'll say introspective), deeply tied to one's values, pain, joy, hope – it can be a prayer or a protest, a story or a stark reality.
Never miss a post!
Join the Urban Spiritual list for a weekly kōan straight to your inbox.

If you enjoy this site, please spread the word!  Follow the blog, like us on facebook, and follow us on twitter.